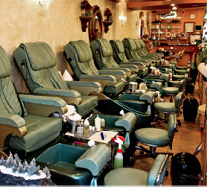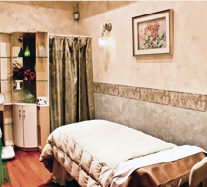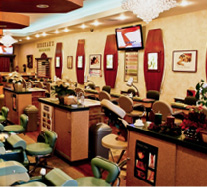 Rebekah's Nail & Spa provides state-of-the-art manicure, pedicure, waxing, facial, and massage services in an elegant and clean environment. All of our equipment is sterilized in hospital-grade autoclaves, and our files are used only once before disposal.
Our brand-new pedicure station is equipped with rolling massagers, so you can enjoy your pedicure in the quiet common space, or in the private company of a friend or significant other in our couples room.
For healthy skin and a more youthful appearance, start with our specialty facials — the ultimate in skin care technology. We also offer massage service every day.
Our staff consists of experienced certified professionals, highly trained in both nail and body care, and always ready to make your beauty experience as comfortable as possible. So whether you're looking to pamper yourself with a manicure, brighten your face with microdermabrasion, or de-stress with a full-body massage, be pampered in paradise at Rebekah's Nail & Spa — the perfect retreat from the bustle of the everyday.
For your convenience, we also offer free parking for customers in our parking lot and complementary wi-fi.